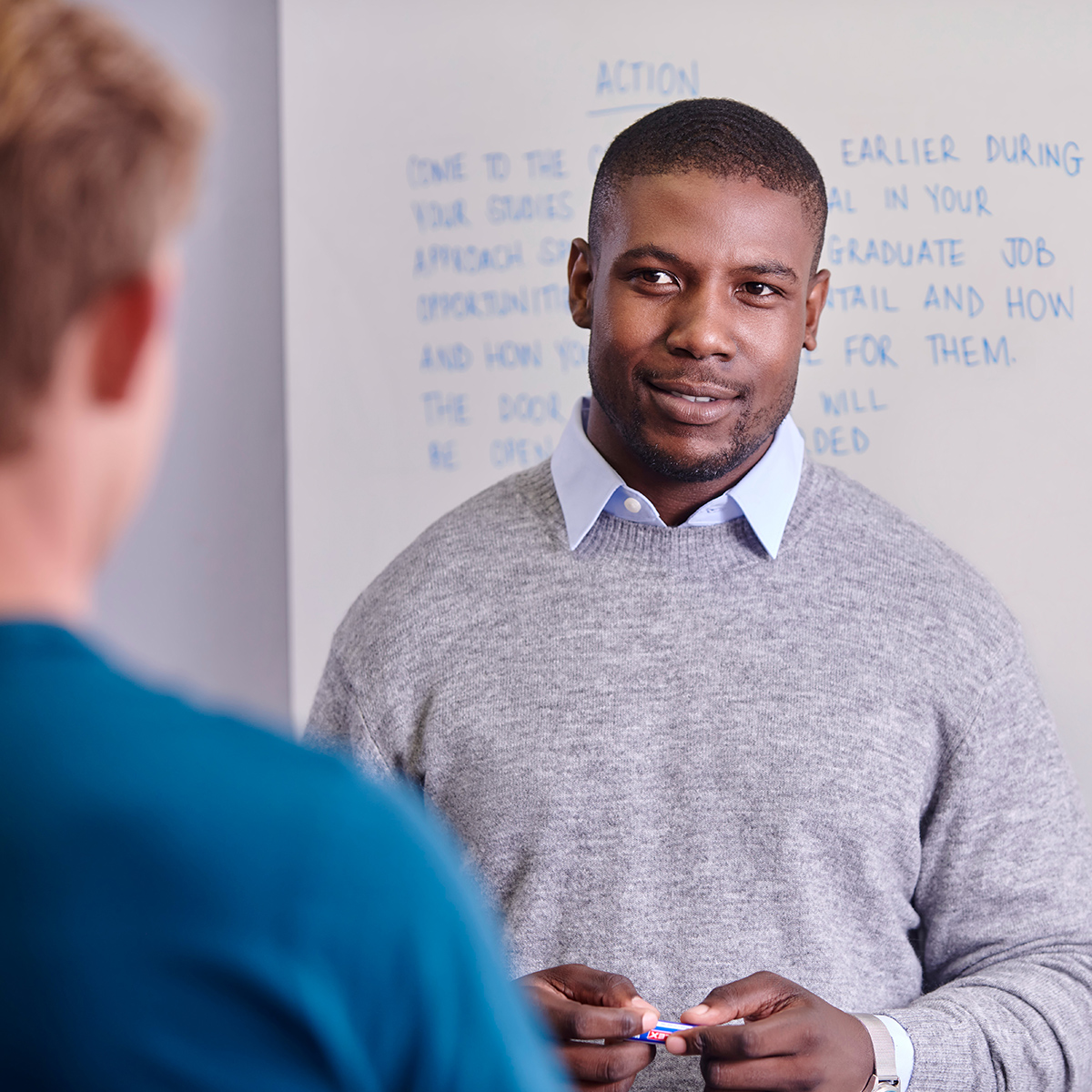 Teaching is a tough job and teachers encounter many challenges. However, teachers worldwide say they are happy in their work, and that helping learners find their way in the world is a rewarding occupation. The 21st century has brought with it a multitude of changes, many of which apply to the field of education. If you are thinking about a career as a teacher, you are probably asking yourself a host of questions: Is teaching a good career to pursue? What are the jobs in demand? Are there jobs available for newly qualified teachers?
Is teaching still a good career choice?
Currently teaching is an excellent career choice due to South Africa's teacher shortage. According to the Department of Education, almost 45% of teachers will reach pensionable age within the next 10 years and will have to retire. Added to this is that the number of teachers graduating annually is less than the number needed to fill the posts available.
According to the department, about 15,000 new teachers graduate a year, while the number needed is close to 25 000. This will exacerbate the shortage and may even bring with it a crisis for education in the country.
Although many professions are becoming obsolete due to the rise of technology, children will always have to be educated. While we have already seen the growing role that technology is playing and will continue to play in the classroom, human interaction remains crucial – whether learning is in-person or online, teachers will continue to perform an essential role in facilitating learning.
Which level of education requires more teachers?
The demand for teachers is not restricted to any educational phase, with positions available in pre-primary, primary and high school, as well as in special needs and early childhood education.
According to the Department of Higher Education and Training, there is a rising demand for literacy teachers in early grades, and a worrying shortage of qualified foundation phase teachers who use South Africa's African languages in the classroom. According to an article in BusinessTech, the department has estimated that institutes of higher learning "need to produce 4,300 African mother-tongue-speaking foundation-phase teachers every year just to replace those leaving the profession". According to statistics, the supply of teachers is dominated by Senior Primary (SP) and Further Education and Training (FET) graduates.
Which subjects have a shortage of teachers?
According to the Department of Education, the past few years have shown an increased shortage of teachers in certain subjects and an oversupply in others. High demand jobs exist in STEM (science, technology, engineering and mathematics) subjects and local languages. According to research conducted by the Centre for Development and Enterprise, subjects where teachers are in short supply include languages in all phases, mathematics in the Intermediate and Senior phases, and mathematical literacy in the Further Education and Training (FET) Phase. Shortages in science and maths teachers are a global problem which opens even more opportunities for South African teaching graduates. There is also great demand in non-English speaking countries for English teachers as a second or foreign language.
In the not-too-distant future, new subjects will be introduced in schools as part of the Department of Education's new Three Stream Model (TSM) which aims to prepare learners to deal with changes in technology and find employment in a 21st century world of work. The TSM will include a projected 38 new academic, vocational and occupational subjects in the curriculum with in-demand skills ranging from coding and robotics to agricultural studies, nail technology and welding. This will open a host of new avenues for prospective teachers.
Choosing the right teaching degree and career path
If you are interested in pursuing education as a profession, why not do so with the guidance of The IIE's Varsity College? Its School of Education is dedicated to preparing young, dynamic and skilled future teachers for a lifelong, successful career in education. The IIE BEd in Foundation Phase; the IIE BEd in Intermediate Phase; and the IIE Postgraduate Certificate in Education in Senior Phase and Further Education and Training teaching degrees are equipping a new generation of teachers for the 21st century classroom. Innovation in teaching methods and setting trends in education is what sets The IIE's Varsity College apart and will allow you to rise to the challenges of the classroom and stand out from other candidates.
The IIE is South Africa's largest registered and accredited private provider of higher education. At Varsity College we understand that no two students are the same, or learn the same. That's why we make sure a student's education is shaped around them; how they like to learn, what they are passionate about, what makes them tick, and what makes them thrive. Our education by design approach allows students to grow into their best, and creates a space where they can live, learn and play – their way. To learn more about The IIE's Varsity College School of Education, click here https://www.varsitycollege.co.za/school-of-education