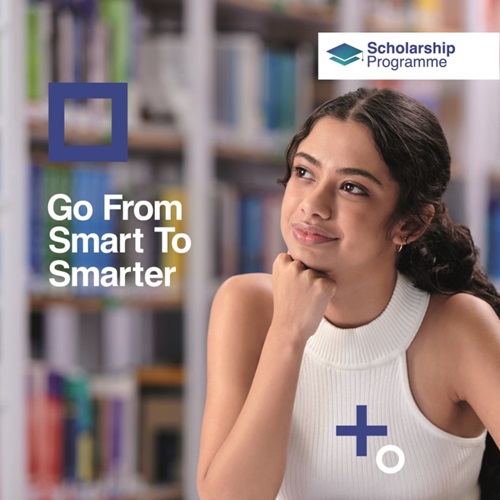 The IIE's Varsity College Scholarship Programme 2024 Applications Are Open
The IIE's Varsity College's R25m Scholarship Programme launched in 2020, has opened for 2024 and offers scholarships for 180 students! The aim of the Scholarship Programme is to give top performing prospective students, in particular those who may not be able to afford it, access to quality private higher education. Each academic scholarship will be for contact learning for the full minimum duration of the qualification (3 – 4 years) Scholarships are limited to 2024 first year undergraduate students who enroll at any one of the eight The IIE's Varsity College's campuses for the first time.
Says Louise Wiseman, Managing Director The IIE's Varsity College: "Initiating and implementing the Scholarship Programme as a brand has been very heartwarming. Earlier this year I had the opportunity to engage with some of the recipients of the scholarships. I was impressed by their enthusiasm and passion for education. As young as they are, they have a vision for their lives. It is for these reasons that we want to continue to invest in the futures of young people."
The Scholarship Programme consists of Excellence and Achiever categories, which have academic merit requirement and household income criteria.
Excellence Scholarships: To qualify the applicant needs to have achieved an average of at least 75% in Grade 11 or 4 subjects (other than Life Orientation) with 80% or more. Scholarships will be awarded to the best qualifying applicants based on academic merit. Preference will be given to academically qualifying students with household income of less than R400,000 per annum.
Achiever Scholarships: To qualify for one of these the student needs to have achieved an average of at least 60% and with a household income of less than R400,000 per annum. Applicants for the Achiever category are also required to submit a 600 word motivation with their application.
Scholarship applications are open until 6 October and Grade 12 learners are encouraged to apply via www.varsitycollege.co.za or to speak to a Student Advisor on campus.
The IIE's Varsity College was founded over 32 years ago. Today it is at the forefront of private tertiary education in South Africa. The IIE delivers postgraduate programmes, degrees, diplomas and higher certificates at eight campuses nationally in Gauteng, Kwa-Zulu Natal, Cape Town and Nelson Mandela Bay (Gqeberha).